Incidence of the population who suffer from schizophrenia was about 0.8 percent. Another source stated that the number was about 1 percent of the entire population. But it is all not very important. Far more important is, how to empower schizophrenic so they can live normally, capable of productive work to sustain their living, and socialize with the people outside. It may appear a question in your mind, are there any support groups for schizophrenia?.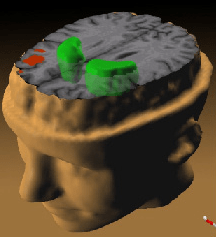 It might reasonably appear since your family member or person you loved is suffering from this illness. As social beings as well, of course we want to federate with sufferers and their families, or people who interested in this issue. Additionally, perhaps you want to obtain a clearer perspective about schizophrenia. Yes, indeed the answer is yes.
Mental Health Center even forming and managing a support group for schizophrenia family members. You can find it for example in Ghrasia Mental Hospital in Yogyakarta, Indonesia. In the US and UK, or Canada and Australia, certainly they have this kind of support groups. Their function is to provide psychoeducation to the family members. They should need to be given psychoeducation so that the sufferer's symptoms could release as well. Instead of deteriorating due to family members inappropriate handling. Let us examine these three pillars in schizophrenia treatments.
Support Groups For Schizophrenia, The Third Pillar of Medication
When the patient's condition is being stable, starting to consider getting psychotherapy. Similarly, joining her or him on the support groups for schizophrenia. It is one of the important factors. One of the most visible benefits when joined in support groups for schizophrenia is to abrade feelings alone. Sufferers often experience a syndrome of "Why Me?", which is acute. Hang out and interact with fellow sufferers in support groups would remove this counterproductive syndrome. Let us examine these three pillars in schizophrenia medications. You could read my another post to compare.
Drugs Therapy
Just like most other severe mental illness, therapy with psychiatrists is the main one. Other forms of therapy should be followed if the patient's condition is already quite stable. The physician will select one or more types of medication to relieve the symptoms appear. This selection depends on the patient's response to the medication given. Therefore, at the beginning of therapy, usually the psychiatrist tried to afford medication and assess the impact on the patient. If psychiatrists considered that the drugs were not appropriate, then she or he will substitute it with other drugs.
Psychotherapy
People often forget this kind of treatments for schizophrenia disorder as well. Psychologists often termed it with talk therapy or counseling. You should notice that psychotherapists can only practice so when the patient is stabilized. Before reaching that level, people with schizophrenia should make priority to drugs therapy as well. Patients will find it useful to find appropriate coping mechanisms. Either when dealing with others or to wield themselves.
Joining Support Groups For Schizophrenia
In support of these groups, the sufferer can tell stories that wound into his or her heart. Of course after the embarrassment due to the illness is eliminated. This is positive because the sufferer can begin to open up and communicate a complaint. He or she can learn from other sufferers, who have been first to recover. Considering of their own conditions they will learn how to recover. Similarly with the caregivers, they learn from the survivors experience and other family members. You can read how should treat a mental illness sufferers in my other post.
In this kind of encounter groups, it would be a lot of problems came to light. The problem that will not be possible to unfold in other conditions. For example, about the experience of selecting a suitable psychiatrist. This is also a major factor in a schizophrenic recovery. The community has still often given a negative stigma to this disability. The struggle to provide the correct perspective to the community would be much easier if we have support groups. We have networks, we have friends.
Positive Path on Schizophrenia's Treatments
My experience as a mental health volunteer in Yogyakarta demonstrated that joining support groups are very positive. Good for the caregivers let alone for the sufferer. They become more confident to face life. Similarly, they are more receptive to their condition as a schizophrenic as well. My experience as a sufferer of severe mental illness have shown that self-acceptance is very important to recover.
Actually, it is very interesting to make this topic as research material. How prominent is the positive influence of joining support groups for schizophrenia on the lives of its sufferers?. By knowing the outcome, we would be more confident with the importance of having encounter groups for schizophrenics, along with their caregivers.